Interviews
Our collection of interviews with the experts...college coaches, pro scouts, showcase directors, HS coaches and players, and NCAA officials and experts. Each of these 5 sections contains many interviews on different topics.
College Coaches
Hear directly from college coaches about what they look for, how to get noticed, and what to expect.
Read More
Showcase Directors
Which showcases to attend, how to prepare, what to expect, what not to do, and how to get noticed.
Read More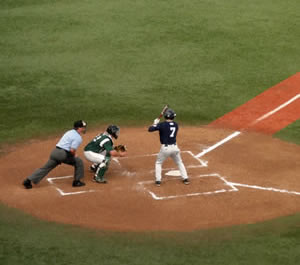 Coaches & Players
Find out from the guys "in the trenches" how to be successful as a HS player (and a HS program).
Read More
Professional Baseball
When do scouts start watching players? What do they look for in the draft? What's it like to play pro ball?
Read More
NCAA Information
What should I ask a college coach? Can I talk to an agent or advisor and still keep my NCAA eligibility?
Read More